CAREER COACH TRACK
Career Author Presentations
Athletes have coaches and personal trainers.  Corporate executives have personal coaches.  So why shouldn't you have your own personal career coach?   We've lined up a ten career coaches who will give you an idea of how a career coach can help you achieve more, in less time and with less effort, so you have time to play!
You will learn from experienced coaches –  ideas that can lead to better dating relationships, peer relationships and more importantly a laser sharp understanding of what you need to do to get where you want to go.
Brittany Barden
Learning to Adult
Adulting is hard. Learning to adult while transitioning from college student to young professional is even harder. You're encountering a time of significant change and increased responsibility that makes it difficult to achieve a balanced, productive life.
Whether it's learning to manage your time, better your health, improve your finances, or simply hone your resume to launch your career, a personal coach can guide you in making a successful transition into the world of adulting. Come prepared with questions about your resume, balanced living, stress/time management, and more.
Evin Rose Lipman
"We're Not in College Anymore": 5 Post-Grad Relationship Myths Busted
Romantic relationships are confusing enough during your college years, so imagine the potential mayhem once you add in "real world" pressures and expectations! The truth is, no matter what your relationship status is at the moment, your approach to dating should change as you move into post-grad life. Evin Rose will break down five major relationship myths to help you avoid common- but costly- dating mistakes, and share guidance to set you up for a healthy and fulfilling love life!
Denise Kalm
Do You Have a Career Plan that Supports Your Happiness & Creativity?
Most of us bounce from one job to the next without ever fully understanding how the jobs we are accepting are affecting our long-term passion and job satisfaction. Denise has worked with hundreds of people who started out in their careers excited and full of energy who within a decade were unhappy with their work environment and responsibilities. You will learn not only how to make the right career decisions now, but to also recognize the signs that your job satisfaction level is dropping and what to do about it!
Katherine Miracle
Your Strategic Brand: The Truth and the Lies!
College prepared you academically but has it really helped you get to know yourself? Have you had enough guidance, coaching, and time to reflect on who you really are so you can leverage the education you have gotten to become who you really NEED to be? Katherine will give you fundamental insights that you can use to shine a light on the YOU – you want to be. She will help you peel back feelings, attitudes, and others expectations so you can more clearly evaluate the direction you want to take and the part you want to lead in your life.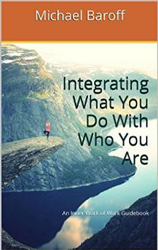 Michael Baroff
The Inner Work of Work: How to Exceed Employer Expectations
You are transitioning from an academic environment that encourages exploration and discovery to a business environment that focuses on productivity and the bottom line. In the world of work you will need to adjust to different organizational cultures, respond to multiple and changing expectations, and build relationships with often challenging personalities. Michael will help you learn how to develop the awareness, knowledge and skill to successfully manage your career.
Peter Durkee
The Unique You – Finding a Career Not a Job!
We tend to invest more time in evaluating our next smartphone purchase then we do in developing our career management, job search, and soft skills. A small investment each week into our careers could pay off many times over in the coming decades. Building a career plan and strategy is not rocket science. It's a predictable process that just needs to be acted on. Peter will share with you proven techniques and strategies that will help you choose the right career the first time.
Rafael Boker
It's OK to be Confused, Worried, Afraid of What Comes Next!
You are about to go through one of the most dramatic career transitions you'll ever make. This one is big because everything is new. Looking for a job, interviewing, networking, building your brand and find your way in the "adult" world is going to cause confusion, fear, and uncertainty. Raphael has worked with corporate executives who are no different than you. You will learn how to identify the emotional highs and lows you are bound to experience will at the same time kick in triggers that will keep you focused on where you want to go.
Sven Gade
Discover Your Talents That Will Earn You a Higher Salary and Lead to Job Satisfaction!
Companies are eager to find and hire talent that support their strategic growth. Everybody has unique talents that are sought after somewhere. Strive for the jobs that make best use of your talents, that you're passionate about and that gives you a reasonable income. But how do you get there? The very first step is to find out what your real talents and passions are. The answer is in you, in past events of your life. We'll discuss some tools and methods to discover them and how to bring the insights in a job search strategy. Open the door for your positive work experiences and feel engaged in a job that gives you a lot of satisfaction.
Scott Swedberg
How Do You Know if Your Dream Job is Really Right for You?
We all talk about landing our dream job. How do you know what your dream job is if you haven't really determined if you are compatible with your dream job? We are attracted to "dream" jobs for a variety of reasons. Maybe it's the high pay, or travel involved, or prestige from adoring constituents. However, you may find that you have to work 10-15 years to land that dream job, only to find out you are not compatible with your dream job. Let's step back for a moment and take stock in what your dream job should be and then look at proven strategies to get you there!
Carissa Gay
How to Become a Job Magnet: Attracting the Opportunities You Want
Now that your degree is in hand, it's time to find a job. Yet every posting seems to require 2-3 years of experience. The more you read job descriptions, you start wondering if you even have what it takes to land one. What if you knew how to be the kind of person that actually attracts job opportunities? In this session you'll learn how to identify your personal brand and be able to clearly communicate the value you bring. Learn practical ways to invest in your career savings account. Investing now in your career will pay off in your first job and the for all the opportunities ahead.
WHAT IS YOUR FAVORITE WORK SONG?